Be There Races
Check out video from our What it Takes athletes from the 2017 season.
Like our main sponsor, Be There Races is family owned and operated. We are proud to offer six, distinctly different running events: the Banff Ekiden relay & solo (new in 2017), the Last Chance half marathon, the Kananaskis 100 mile relay race, the Spring Trio 5/10/15km, the Spring Trio Trail (new in 2017) and Tri for Evan (new in 2017) (sprint and kids triathlon) races. Our goal is to provide a relaxed and fun atmosphere and connect with our community through our main sponsor, Centaur Subaru and our charity partner, Mito Canada.
Supported By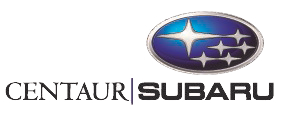 In Support Of

Mito Canada is a registered charity that provides awareness and support for people affected by mitochondrial disease, while also supporting the advancement of research. Mitochondrial disease impacts approximately 1:5,000 people. Due to the complexity and broad spectrum of the disease, it is estimated that less than 10 per cent of the people who are impacted by the disease receive a diagnosis. There are minimal treatments and no cure. Exercise has been proven to be the most effective form of therapy.
(Mitochondrial disease refers to a group of disorders. There are so many types of Mitochondrial disease it would be impossible to name them all, and many have yet to be discovered. Research is showing that Mitochondrial disease plays a role in Alzheimer's disease, Multiple Sclerosis and many other familiar conditions. Each condition is the result of a genetic mutation – a specific change in the genetic material of the mitochondria. The mutation causes the mitochondria to fail. Be There Races supports MitoCanada by donating a portion of race registration fees each year. Help us raise money for this great cause when you register for the Last Chance Half Marathon by making a donation and/or gathering pledges from your friends and family.)
Blaine Penny is a co-founder of the charity and has been the president and CEO (as a volunteer) since its inception in 2009 after his son Evan was diagnosed with mitochondrial disease. Blaine is very passionate about the cause and has poured in countless hours to raise the profile of Mito Canada in the past six years with the hope that one day it will improve quality of life for Evan and others affected by the disease. Blaine is an avid runner himself, and has incorporated sport through Team Mito as a platform for helping raise additional awareness. The partnership with Be There Races is a perfect fit with the charity — by being active and participating in running races, people are improving their mitochondrial health and overall quality of life.