Register by December 31 and save 15% in store at Tri It Multipsport. Just take your proof of registration into the store for your savings.
Register by January 31st and be entered into a draw to win an awesome prize from Impact Magazine valued at $200! (new registrations only)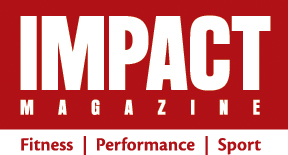 Thank you and congratulations to everybody who participated in Tri for Evan on August 8. Even with Covid protocols, the morning went so smoothly! Courtesy of one of our amazing volunteers here are some photos for you to browse through. Photo link here.
Evan is a 17 year old boy who suffered a severe brain injury 11 years ago as a result of mitochondrial disease rendering him a non-verbal spastic quadriplegic. Evan struggles every day to cope with chronic pain, low energy levels, and overall quality of life. Evan knows better than anyone how thankful we should be for our health and is inspired to see others, especially kids, being active, having fun and making the most of everyday life.
Evan is our inspiration for this family oriented event that includes a safe, fun non-competitive race for kids as well as a sprint triathlon or duathlon (individual and team). Truly something for the whole family.
The triathlon consists of a 750m swim, 20km cycle and 5km run. The duathlon consists of a 2.5km run, 20km cycle and 5km run. Either can be done as an individual or in teams of two or three. Once everybody has completed the triathlon/duathlon, we'll have a fun, non-competitive race for the kids.  The kids race is meant to be fun and we're keeping the distances short so they're appropriate for the under 7 crowd. The swim will be approximately 50m and will be close to the shore line. Kids are more than welcome to wear life jackets. The cycle will be an out and back on the pathway only and will be about 1.5 km and the run will be from transition to the finish line for about 350m.
Your entry fee includes a clinic! Our friends at Tri It will take you through a typical race day. You'll get tips on setting up your transition, putting on your wetsuit, getting into the water, navigating the swim buoys, smoothly moving through transition, mount lines, dismount lines and all other things race related. This clinic is meant for those new to triathlon but is open to everybody and is complimentary. Date details to come.
Entry fees include a t-shirt, finishers medal and post race lunch
Click here for a map indicating parking suggestions.
We will be following whatever Covid guidelines are in place at the time. Under current phase 2 guidelines, here are some of the things you can expect:
The transition zone will be bigger than normal to allow bike racks to be placed with adequate physical distance.
You will place your bikes on the racks at one of the pre-marked spots to allow for distance.
The swim start will be rolling with one athlete going into the water every 10 seconds.
We've shortened the swim to one lap making the swim 600m.
Markers will be on the ground to indicate where you will stand before entering the swim.
All bike drafting rules remain the same as they allow for physical distancing.
When in transition, you will need to maintain 2 m of distance from others at all times.
If two athletes are entering the transition at the same time, volunteers will be on hand to ensure distancing.
When running, you must maintain physical distancing and call out when you're passing another athlete.
The finish line will be separated into two sides.
You will be encouraged to depart shortly after finishing.
A pre event screening questionnaire will be sent to all athletes.
You will be required to acknowledge that you have read all of the race information including Covid protocols.
Please note: race registration fees are non-refundable and non-transferrable. You will be given the option to purchase cancellation insurance when you register online. You can transfer your own registration between triathlon and duathlon.