2018 Registration is now open! Click here.
2018 updates
Our new start/finish home beginning in 2018 will be at Cave and Basin National Historic Site. It's a beautiful venue and we're excited to be the first running race to ever take place there. Thank you to Parks Canada for welcoming us with open arms. We will still be providing you with a post race lunch and we'll also have a beer truck!
Route
All route maps and descriptions have been updated. Please note that leg 4 & 5 are still subject to slight distance changes as we may need to adjust once we've been able to GPS the course in the spring. The goal is to have the full course equal 42.2 km and make for a challenging marathon for our solo runners. There will be an aid station (water only) on legs 1, 2 & 4.
The Ekiden route is subject to last minute change due to environmental or wildlife issues. Parks Canada has implemented a new flag system when identifying potential wildlife risk.
Green flag: no wildlife issues
Yellow flag: wildlife are present but there is low risk of conflict between wildlife and runners
Red flag: wildlife are present and there is a high risk of conflict (i.e.: within 100m of the race route).
Depending on the timing of a red flag, it could result in a re-route (using one of the other legs of the race) or a delay. If this occurs, race organizers will give runners as much notice as possible. Due to the nature of Ekiden having five legs to work with, it is unlikely that wildlife would force a complete closure of any one leg.
If you see wildlife on the course, report it to a nearby volunteer or race official. If you have your cell phone and are not near a race official/volunteer then you can call Banff dispatch at 403-762-1470 and identify yourself as an Ekiden participant. They will notify us by radio.
42.195km
The lengths of Ekiden can vary greatly, but our Ekiden covers 42.195 km, a full marathon distance with five relay runners covering various distances.
Solo option
The new solo options comes with a couple of conditions. There will be a cut off time for each leg (listed as time of day below) with an overall cut off time of 4 1/2 hours. This is to stay within our permit guidelines and it makes for a great challenge! Along with the aid stations on legs 1, 2 and 4 there will be a station just for solo runners each time you pass through the start/finish chute with water, electrolyte drink, gels and some food choices. When you register for the solo race please familiarize yourself with the general race rules (bottom of this page) and the cut off times.
Cut off times for solo runners
Leg one: 10:45
Leg two: 11:55
Leg three: 12:35
Leg four: 1:55
Leg five (finish): 2:30
Race package pick up
Race package pick up will be at Stride's Running Store Marda Loop (3558 Garrison Gate SW) on Wednesday, October 10 from 4:00 – 7:00. Packages can be picked up at Stride's Fish Creek (1119, 380 Canyon Meadows Dr. S.E.) on Thursday, October 11 during regular business hours by request only. Packages for out of town teams will be available for pick up on race morning at Cave and Basin beginning at 8:30.
Where to stay in Banff
Consider m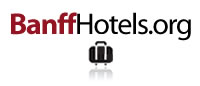 aking a weekend out of it and stay in one of the many hotels Banff has to offer. BanffHotels.org offers a reservations service for a wide selection of Banff hotels, motels, and condo suites. To check availability visit www.banffhotels.org
Start/Finish & Parking
Each leg starts and finishes at the Cave and Basin Historic Site, 311 Cave Ave, Banff.
Race starts at 10am for teams and solo runners. Check in begins at 8:30 a.m. Please note, only runners doing leg one and solo runners will be allowed to check in before 9:30.
There is parking at Cave and Basin.
Do I need a park pass?
Parks Canada requires all visitors bringing a vehicle into the park to have a park pass.  For information on prices and purchasing a pass please click here. Entry fee to Cave and Basin is also required and will be included with your entry fee (five entries per team). 
Important Information
Please read through our information package for all of the information you need prior to the race.
Race Rules
Please check out the Banff Ekiden relay race rules